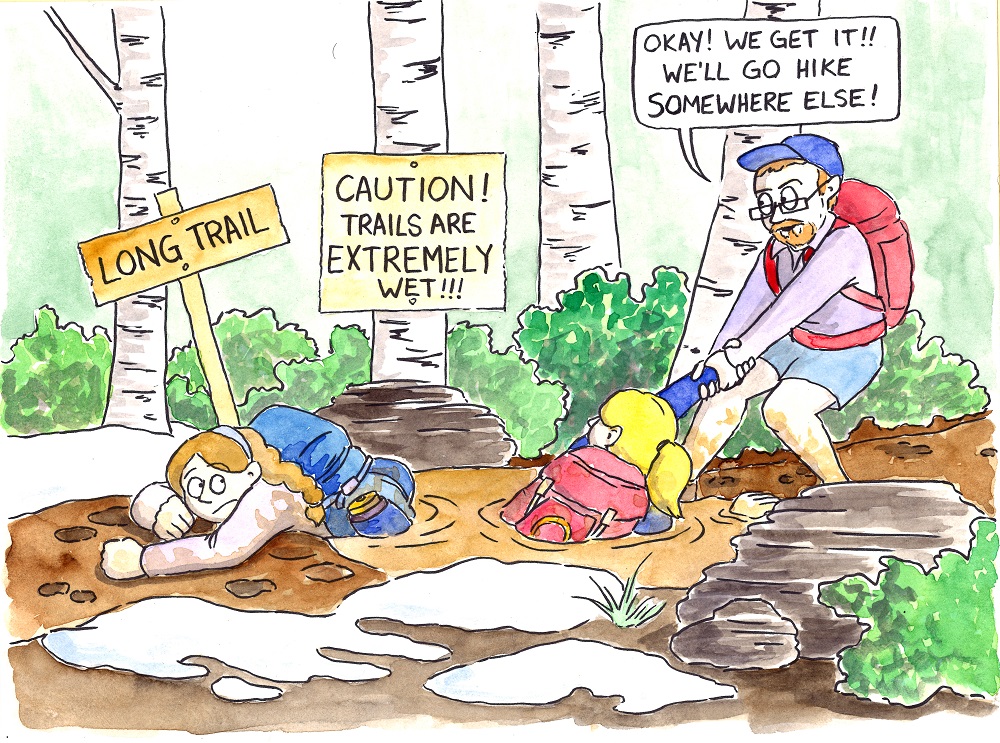 Mud Season is Here!
Spring has sprung, although it's not always easy to tell in Vermont. One day it dumps 6″ of snow, the next it's 50° and sunny, and the back and forth wreaks havoc on our beloved trails. When the snow finally melts in town and at trailheads, it's tempting to hope that the entire trail will be just as clear and dry. But experience has taught us that snow and ice hang on late into May at higher elevations, and even into June on the highest peaks. And that middle ground between the trailhead and the summit? It's a muddy mess.
Read our mud season blog to find out how you can help protect Vermont's trails during this shoulder season, and check out our list of suggested mud season hikes.
---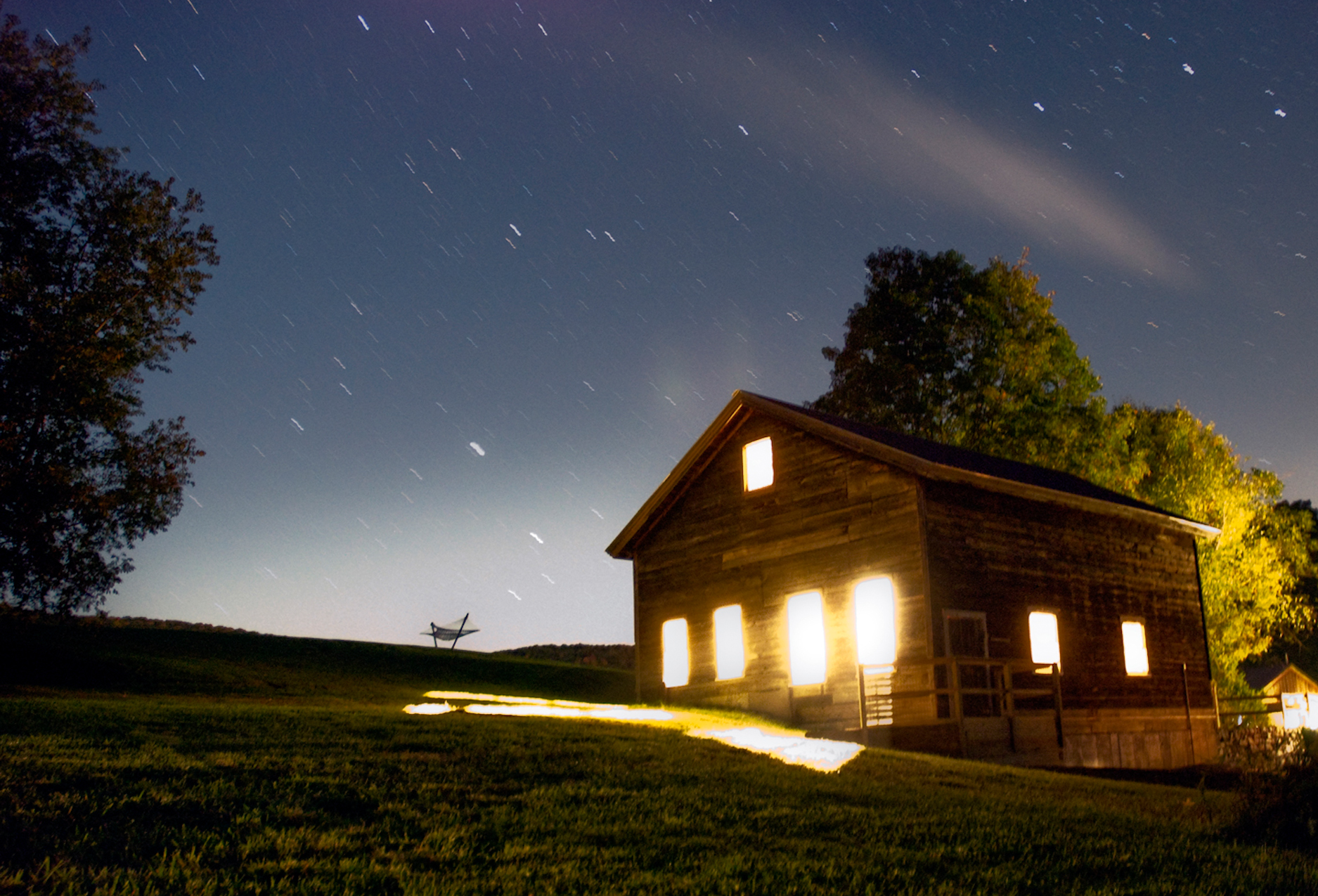 GMC's 107th Annual Meeting

The 107th Annual Meeting, hosted by the Bread Loaf Section, will take place at the Common Ground Center in Starksboro from Friday, June 9 – Sunday, June 11, 2017. With 700 acres nestled in the valley between Hogback Mountain and the main range of the Green Mountains, it is the perfect gathering and exploring place for nature and mountain lovers like us. We reserved the whole place, so there's plenty of space! The site is a former farm, with unique rustic cabins built by students of the Yestermorrow School. Load the car with your boots, pack, tent, bike, kayak, camp chair, and favorite campfire clothes, and plan to spend a fun-filled summer weekend with friends. It's a wonderful opportunity for GMC members to share stories and club news, and to celebrate our year's accomplishments.
---
GMC is Hiring

Join our team! We are hiring a seasonal Visitor Center Information Specialist to help out in the Visitor Center this summer.

There is also one seasonal field staff position still open for the summer - Griffith Lake Caretaker.




Mud Season Celebration and Egg Hunt

Our 7th Annual Mud Season Celebration and Egg Hunt with Laughing Moon Chocolates is coming up next Saturday, April 15th, from 10AM - Noon. Children of all ages and their parents are invited to take a walk on the Short Trail to hunt for eggs. When the search is over, children can turn in the eggs for chocolate and other goodies from Laughing Moon Chocolates. Please come dressed for the outdoors and BYOB (bring your own basket)!

James P. Taylor Outdoor Adventure Series

There are still a couple of Taylor Series talks left! This speaker series brings adventures to you through stories, photographs, and videos. Join us for inspiring presentations that will transport you to mountains and waterways near and far as we celebrate twenty-five years of the Taylor Series — a great way to spend an evening!

Workshops

Lots of fun workshops are coming up this spring and summer: an End to Ender Panel, Pastel Landscape Painting, Wild Edibles of the Northeast, Women in Nature Backpacking Overnight, Adirondack Pack Basket Making, Natural Navigation, and a Hiking and Yoga Retreat.

Walk the Long Trail at Berlin Mall

Do you walk indoors in the winter? GMC is the presenting partner of a fun and healthy community promotion, Walk The Long Trail At Berlin Mall. Now through April 22nd, the Berlin Mall welcomes walkers to experience an indoor version of the Long Trail, and help raise funds for GMC - mall owners are donating funds to support the Long Trail, based on the number of miles logged by registered walkers. As of one week ago, 576 walkers had logged 9,403 miles and raised $3,595.49 for GMC!

OGE Club Discount Weekend

Today and tomorrow, take 15% off your entire purchase at Outdoor Gear Exchange in Burlington, and an additional 5% will be donated back to GMC! Show your membership card to receive the discount. Consignment purchases are only 10% off. Some exclusions apply. Offer applies 4/7 - 4/9.



---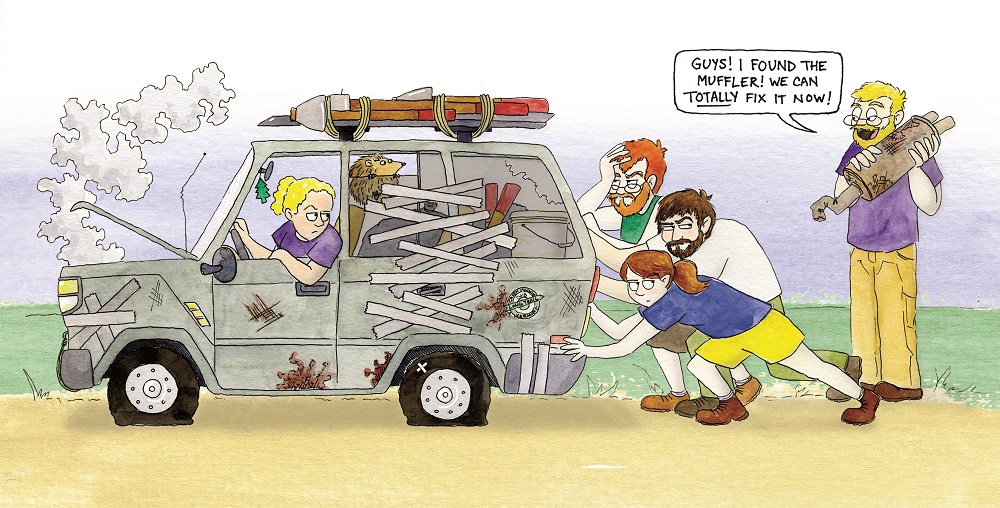 Vehicle Donations Needed
The Green Mountain Club's fleet of donated vehicles is an important part of every field season. Our trail crews alone put thousands of miles on our trucks, vans, and cars as they travel throughout Vermont repairing and improving trails. You can help! We are sorely in need of reliable vehicles to augment our dwindling fleet. Please consider donating your used car, van, or truck to GMC today! Every vehicle is used to help us achieve our mission, which means you can claim a tax deduction of the vehicle's fair market value. For more information, please contact Matt Krebs, Operations & Publications Coordinator, at (802) 241-8321 or mkrebs@greenmountainclub.org.
---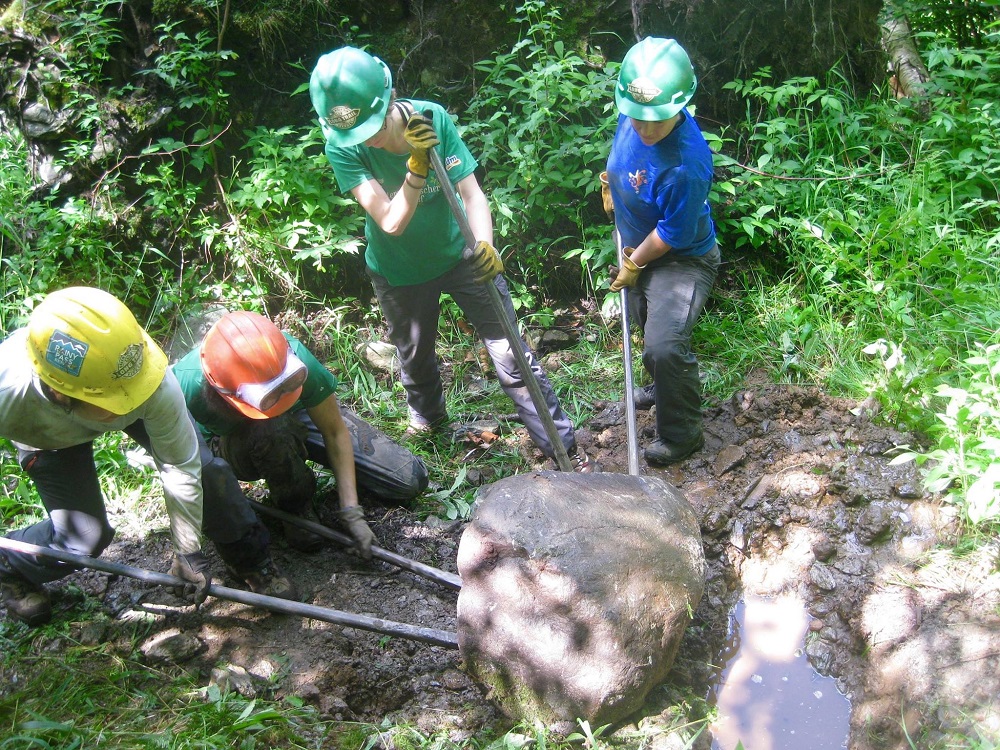 Volunteer Long Trail Patrol
Run away and join the trail crew for a week! Meet new people of all ages and backgrounds while working and living on the trail. Learn how to build and maintain hiking trails – or, if you're already an experienced trail maintainer, practice your skills on some neat projects. Weekly Volunteer Long Trail Patrol crews are made up of 8-10 volunteers and are led by experienced staff. GMC will provide food, group camping gear, tools, and appropriate tool and trail training. 2017 dates are up on our website!
Illustrations in this email by Emily Benning.